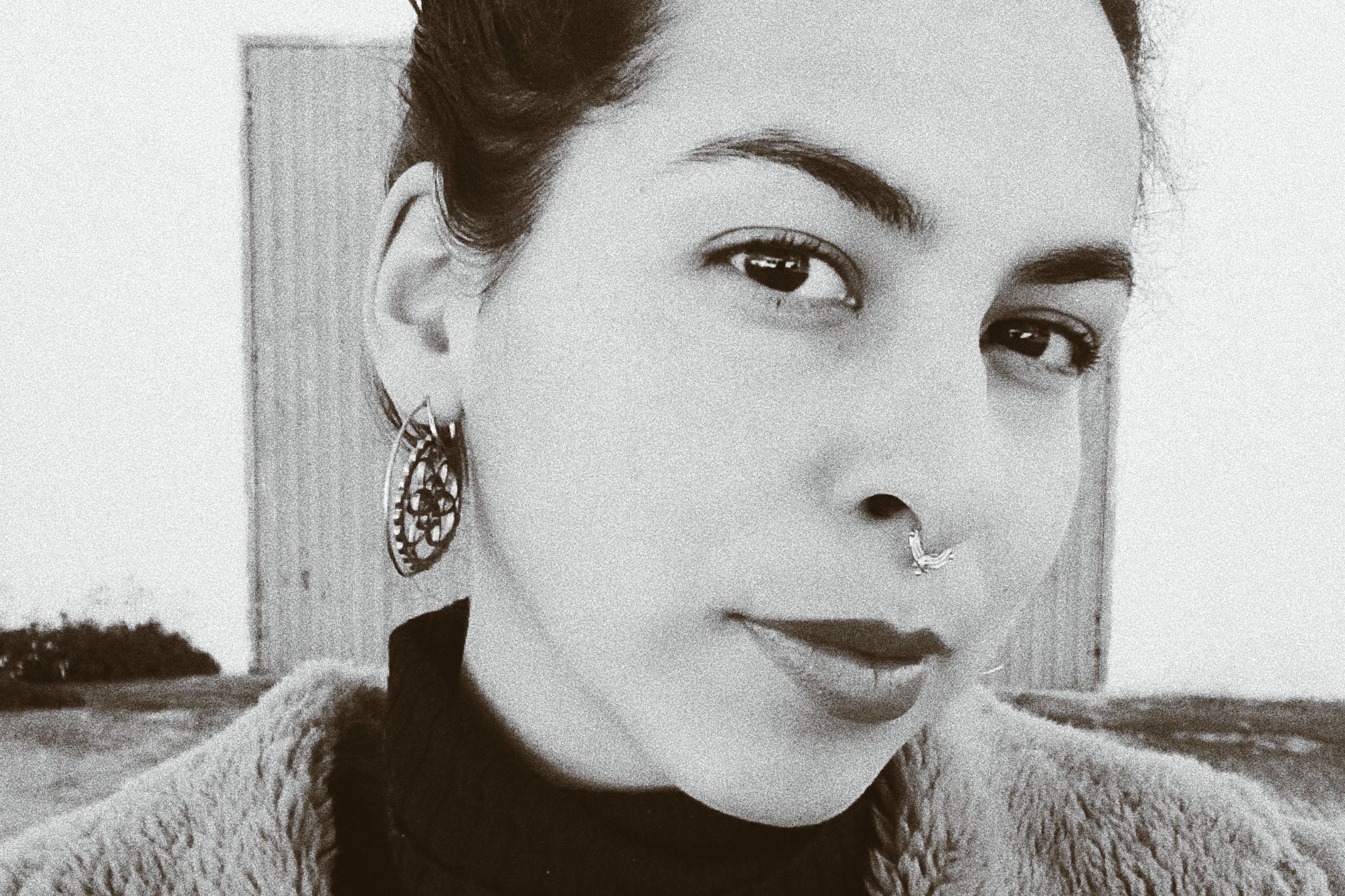 Rosa Scipion was born in Ibiza and belongs to the 90's generation, she is one of our favorite photographers in the island and she has been shooting Audace Manifesto fashion campaigns for the last two seasons.
Since an early age ,16 years old to be precise, she started photographing life and everything that was happening around her. First she thought her career would be shooting festivals and parties. She found out she wanted more than this, she wanted people in front of her lens.  Influenced by social media Rosa discovered a passion for fashion .. She has a deep, sensual and feminine eye for photography and thats why we love her. Get to know more about ROSA ..
How did you start with photography? Has been always in fashion, if not how it leads to it?
I started to be interested in photography at around 16 years old. By then I was just photographing life and anything that would happen at the moment. When traveling I was more focused on nature photography and documenting our travels and doing a lot of festival photography which I thought by then would be my future. I discovered that I like to have people in front of the lens. I started to get inspired by lots of fashion photography on social media and when I came back to Europe I focused on that and haven't stopped since then :)
How was your first proper experience shooting (your first oficial job)?
My first official job was for a Hairdresser Salon in Ibiza. It was a lot of fun shooting with crazy hairdo's and wigs. Also they put on 2 huge photos on each entrance side of the hairdresser, so that was really cool.
Who are your icons in fashion? Models & Photographers (List 3 names of each)
Models:
- Maya Stepper
- Tina Tunakey
- Stella McKlein
Photographers: 
- Cameron Hammond
- Cameron Mackie
- Amberly Valentine
How Ibiza inspires you in terms of photography?
Mostly the beautiful beaches and the clear waters. In spring the so many beautiful flowers. Nature in general as you see hehe.
Tell us about what you consider your best photoshoot in the island and why?
It's quite hard to decide if I must say. They are all different and inspire me in different ways and bring me different kinds of beauty. 
On my top list is one shot on analogue cameras I did with 2 friends during almond blossom a few years back.
Also with Luna Sobrino a nude shoot first hours of sun in Cala Conta.
And with Carla this spring we did a beach shoot and also made a beautiful breakfast setup. I really liked that day too.
How do you define your style?
I'd say it's natural, feminine, and sensual.
Locations in the island that you consider breathtaking to shoot?
The Beaches around San Antonio are always amazing and some of my favourite. 
What are your plans/goals for the future as a photographer?
My dream is to be recognised worldwide and travel around the world shooting for sustainable and eco friendly brands the most, but also just worldwide known brands that I love.
Social Media has certainly a influence for you, how would you describe it?
I describe it as a love/hate relationship. I must say I'm a bit too addicted to Instagram but it inspires me sooo much. I can be hours looking at photos on Instagram, or online magazines. I also have met many other creatives through it and that brings me much joy. On the other side sometimes it just brings me down because I start comparing myself to others but try not to let that happen too often hehe.
Whats next? (What are you looking forward for: projects/shoots/publications)?
I try not to look to forward on things as nothing is confirmed until it really happens. So enjoying for now the season in Ibiza and whatever it brings to me. Hopefully I can make it to Australia and Bali again when winter hits us but this time focusing on shooting rather than traveling.
Look more of Rosa's work in:
www.rosascipion.com
@rosa.scipion
/RosaScipionPhotography