Making of The Wild Side Campaign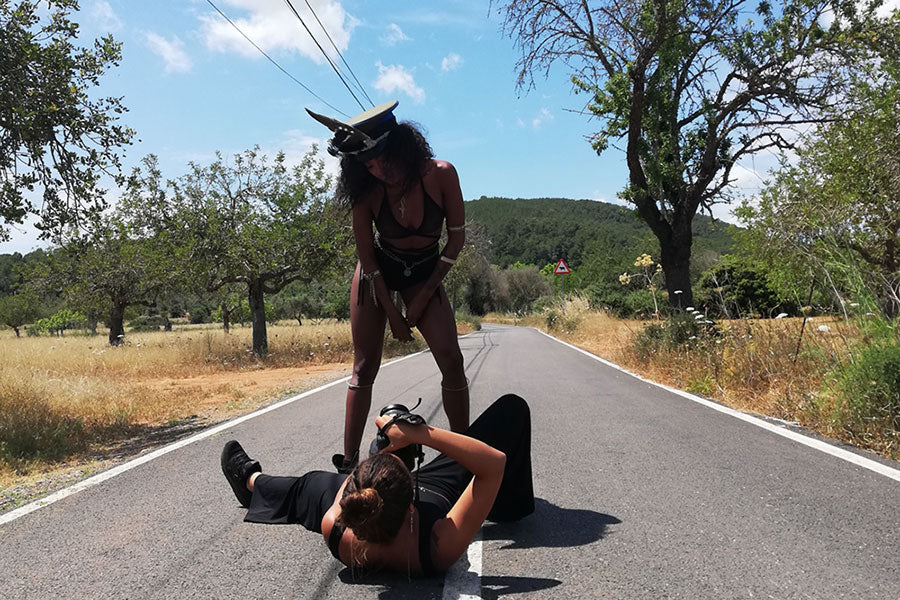 The right time for the right outfit is a rule that does not apply on this island.  No matter what your plan is, the freedom to wear what you feel when you wish, translates in the spirit of Ibiza.

There are no judgments or rules. The freedom to express yourself is one of the most amazing and liberating things about living in this island. The Wild Side Collection shows this in itself. Our model Monique was shot into her own habitat, comfortable with herself and with the outfits we selected for the shoot, immersing herself into the nature like both were one.

This Collection was shot in the unique golden fields of Sant Llorenç de Baláfia, a beautiful village located in the north of the island. All the team were connected, not only through the concept of the shoot but with the environment around, the movements, the poses, the backgrounds were all spontaneously captured during that magical day.  We could not portray the spirit of Audace Manifesto and of ibiza any better way.

During spring time, the nature on the island is in full bloom, flowers are blossoming, the grass is in its gold wilder form, the soil is red, as you can only see here. All these elements working together synchronistically... and this was the result of our campaign shoot.
The team on board
were
a real dream team
!  
We were lucky enough to have the unique photography eye of Rosa Scipion, our stunning model, the brazilian natural beauty Monique Sodre, impeccable makeup by Gabi Ipar and the mesmerizing styling by the creative director in itself, Flor Mougan, in collaboration with Ellie Kay, the artist behind Las Plumas Ibiza. For the styling, they used our vintage tribal jewelry collection and the gorgeous, sustainably sourced and handmade headpieces from Las Plumas Ibiza, both are also available on our website.
Nothing could go wrong with this team, incredible day, full of love and magic and happening right here, in the fields of Ibiza.